Why are HBCUs (Historically Black Colleges & Universities)  really RELEVANT and should be your source of higher education?
There will be different opinions that will think both sides is agreeable, or will just either agree or disagree to this writing. But here is how I see HBCUs, and how I feel on why you SHOULD choose HBCUs as your choice to attain your higher education.
HBCUs (Historically Black Colleges and Universities) are institutions of higher education that were established before 1964 with the intentions to serving the African-American community because of school desegregation that did not allow blacks to attend an all-white educational institution. Most HBCUs were established after the American Civil War and some before for freed slaves, some by independent individuals and others by religious missionary organizations. School desegregation ended with the Brown v. Board of Education in 1954. Some Civil Rights activist played a factor in the creation of HBCUs and the reasoning to why blacks can now attend all-white educational institutions, which is abbreviated as PWIs.
PWI vs. HBCU
The PWI vs. HBCU debate is nothing but hoax in my opinion and the reason I say that is because "EDUCATION IS EDUCATION" no matter if you choose HBCU, choose PWI or were equipped from an HBCU or a PWI. The same premier educational institution that is predominantly white is the same premier educational institution that is predominantly black. Neither should be compared better than each other, sound more like being equivalent to each other. HBCU institution graduate scholars the same way like at a PWI. It not how small, how well-known or how less funded that institution is, it's how the student implies themselves to the curriculum of their major that they are studying at the perspective institution.
HBCUs, on the other hand, teach you a little bit more than the books, you get to experience and learn about the black culture like never before as for predominately wHBCUshite, it mostly about the sports. The PWI vs. HBCU debate is very irrelevant in many ways.
Why should I choose HBCU?
The reason you should choose HBCU because HBCU rich history is very meaningful as well as the reasoning to why they were created. HBCUs are rooted through black churches which are the strongest support system of the black community and is the reason for why the rich history is so meaningful. HBCUs were organized to educate and assist students in attaining a degree with the essentials of economic opportunities for the best education for the student chosen designated major field. Yes, you might hear the basic when to ask why should I attend an HBCU or what makes your HBCU unique such as "I wanted to attend an HBCU,"You are not a number at an HBCU," or "It was the first HBCU to accept me and give me an opportunity to pursue my education."
HBCUs challenge the student to use their ability so that they're are prepared for the world workforce level after graduation. At an HBCU institution, yes, small or big the students are not just a number, they are themselves. HBCU instructors do take the time out to call the attendance with their name listed. HBCU institutions also offer that one on one ratio, where the student have the opportunity to have that one on one connection with administrators, deans, chairpersons, and instructors. HBCU and alumni chapters are always offering money to help students with their need financial expenses as well as career services who are always willing to assist students with an internship or finding job offerings.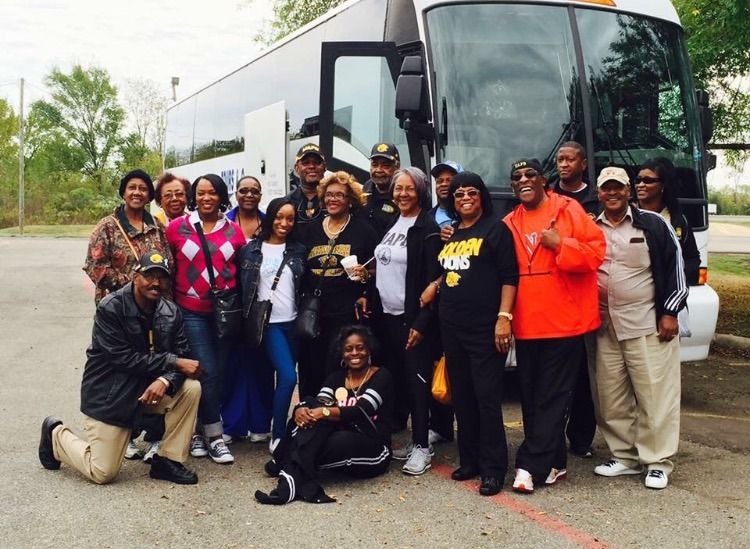 Beyond the HBCU education essentials, HBCU teaches about life with meeting the needs for an affordable education. Students will learn many life lessons and transformed to develop power, courage, and determination, which also prepares the student for what they're going to be dealing with after graduation. HBCUs also offers low-cost tuition for low-income and first-generation students.
The HBCU pride is like no other. Sporting events and homecomings at an HBCU are a prime example of why it's fun to attend one/ They are like big family reunions. Alumni are also another reasoning to why HBCUs are great. Most alumni are very caring and will seek to make sure that the students at their alma mater are well taken care of when it comes to their education. Seeing alumni come back, and support their Historically Black institution is the warmest feeling of them all. HBCUs also offer historic beauty to their campuses. Remind you, HBCU campuses were built after the 1950's so some HBCU campuses historic buildings or landmarks are registered with the U.S. National Register of Historic Places. If you love black history and culture, then you will love to see the campus of an HBCU.
HBCUs are always producing outstanding leaders of the future who receives an affordable education with a personal touch from the hands-on experience from their chosen HBCU institution.
Current Standings of HBCUs
As of today, there are 107 HBCU institutions in the United States which are diverse and serves a diverse population and within those 107, 27 offer doctoral degree programs, and 52 provide graduate degree programs at the Master's level. At the undergraduate level, 83 of the them offer bachelor's degree program, and 38 of them offer associate degrees. According to a study published by the United Negro College Fund, HBCU institutions are responsible for producing approximately 70% of all black doctors and dentists, 50% of black engineers and public school teachers, 35% of black lawyers.
Some HBCU institutions might rank better in numbers than others but never should be discredited because of its rankings. HBCU support organizations are here to make sure you are aware of the historic makings of every HBCU, and it's greatness. Never should an HBCU be discredited and call "poor" because of its size or its image as an HBCU institution. For more than 150 years, HBCUs has provided a diverse learning environment that ensures every student achieve truth, wisdom, and justice while having the chance to succeed in what they potentially wanted to be for their future comings.
Do we still need our HISTORICALLY black colleges… I surely think so and you should too! Talk interest students into choosing HBCU, as well as interest supporters to give to HBCUs. I love HBCUs, and they are to why I like learning and building an organization that plans to work and support HBCUs now and in the future.